-Handmade Fine Jewelry for the individualist
The fleur Sauvage is a studio jewelry brand making one-of-a-
kind and small production pieces, dedicated to the space between fine and
fashion jewelry. The focus is on unconventional material combinations with
natural, uniquely cut gemstones that are hand selected.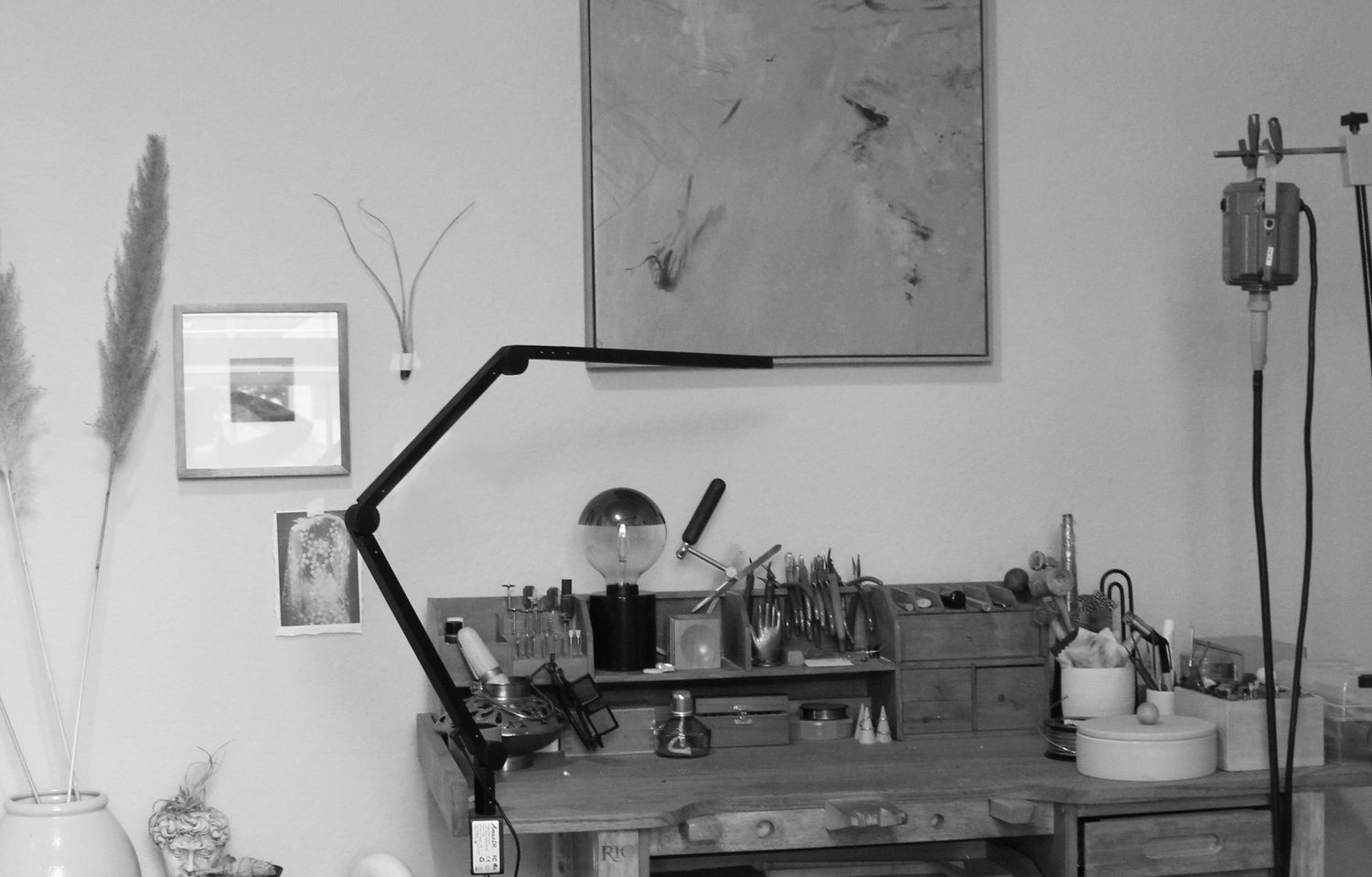 The Designer
The Fleur Sauvge is designed and made in Nashville by Aubrey Vaughn. She received her BFA in jewelry design
and metalsmithing at The Rhode Island School of design. After a decade of designing at large companies, she
shifted to designing small batch and one-of-a-kind product. Creating eclectic and design driven pieces was the starting point for the brand. The Fleur Sauvage means "the wildflower" and speaks to the nature of the jewelry she handcrafts in her home studio.
The Process
Care is taken to source quality and ethical materials to create this
hand-crafted jewelry. Design research in Interiors, Fashion, and material
exploration are all part of the inspiration process. The fabrication of
individual pieces uses a combination of jewelry making techniques. Some things
are created with sheet and wire and other pieces are made with the traditional
lost wax casting process. Wax models are created by hand or with 3D CAD files
and rapid proto-typed in wax. All pieces are assembled, and hand finished in
the studio, including stone setting. Due to the nature of gemstones used, many
pieces are one-of-a-kind or part of a small series.